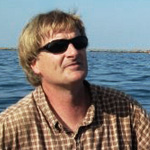 My name is Mike Potts. I'm a general contractor with a talented crew.  We  build custom homes and complete difficult remodels.
I was one of the first contractors in the area to embrace green and sustainable building. My crew has built several homes, all have achieved a 5 star plus energy rating. Each home is built in a unique style, using different methods to achieve the highest energy rating.
We have done several downtown renovations including Donckers, Garden Bouquet and Design, Downtown Eyecare, and others.
My crew is unique and made of educated and respectful individuals that do craft work.
We also build small rowboats to keep things interesting.